Research Theme
Comprehensive Studies on Socio-cultural Process and Policy-making for Environmental and Resource Issues of Northeast Asia
Research Objectives
In cooperation with the Research Institute for Humanity and Nature, CNEAS TU is to seek solutions for the issues concerning resources, global warming and air pollution, by identifying the current status and utilization of the shared pool assets called resources and environment in Northeast Asia from broader and local perspectives, and to study the sustainability of such assets from additional viewpoints of globalization and historical perspectives. While conducting ethnical, historic and social analysis for community scale, and focusing on global environmental problems and trans-border pollution issues for broader scale, the research analyzes qualitatively the effects of existing response measures and the learnings from the case studies of the past.
Research Outline
To control and manage atmospheric environment and regional resources is an immediate policy challenge of nations and regional communities in the Northeast Asia. For this, Center for Northeast Asian Studies, Tohoku University (CNEAS TU) adopts approaches that can analyze regional case studies and policy-making, while intensifying further collaboration with universities and research institutes of Northeast Asia and the world. The research is to deepen the understanding of challenges and to develop insights into the policy designs that can solve the challenge.
What's New
Contact Information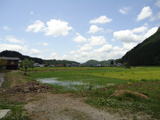 Unit for the collaborative study on the environment and resources of Northeast AsiaACenter for Northeast Asian Studies, Tohoku University



41 Kawauchi Aoba-ku,
Sendai-shi, Miyagi-ken 980-0862
Japan

E-mail : (contasia(at)cneas.tohoku.ac.jp)
*Please change (at) to @ and send.