<![if !vml]>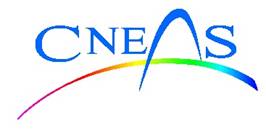 <![endif]>
[東北大学東北アジア研究センター] [石渡ページ]  [CNEAS] [Ishiwatari Page]  
[第1回] [1st Meeting]
[第2回] [2nd Meeting]
東北大学 東北アジア研究センター
第3回学生研究交流会
プログラム・発表要旨
2010年10月18日(月)14:00〜18:00
川内北キャンパス マルチメディア棟2階大ホール
(口頭発表)及びセンター436会議室(ポスター発表)
Center for Northeast Asian Studies
Tohoku University
The 3rd Students' Academic Communication Meeting
Program and Abstracts
Monday, October 18, 2010, 14:00-18:00
Kawauchi North Campus, Multi-Media Bldg. 2nd Floor, Great Hall (Orals) and CNEAS 436 Meeting Room (Posters)
<![if !vml]>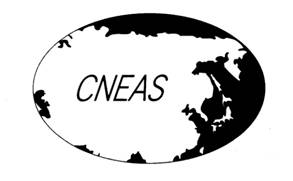 <![endif]>
---
東北大学 東北アジア研究センター 第3回学生研究交流会
プログラム
平成22年10月18日(月)
Center for Northeast Asian Studies, Tohoku University
The 3rd Students' Academic Communication Meeting
Program
Monday, Oct. 18, 2010
口頭発表 14:00 – 16:00 Oral Presentations 14:00-16:00
東北大学川内北キャンパス マルチメディア棟2階大ホール
Great Hall, 2nd floor, Multimedia Building, Kawauchi Campus
14:00 2010-O-01 PDF
林 直樹(D3)・佐藤源之 アンテナ導体上の表面電流に着目した地中レーダ用ビバルディアンテナの最適化設計
Naoki HAYASHI, Motoyuki SATO
Optimization of Vivaldi antenna for ground penetrating radar with focusing on surface current along an antenna conductor
14:15 2010-O-02 PDF
塚本直子(M2)・工藤純一 IKONOS画像を用いた共役勾配法による融合処理
Naoko TSUKAMOTO (M2) and Jun-ichi KUDOH
Fusion process by conjugate gradient method using IKONOS images
14:30 2010-O-03 PDF
石山翔(M2)・奥村 誠・大窪和明 都市間交通サービスネットワークの構造的変化プロセスの研究
Ishiyama, S.(M2), Okumura, M., Okubo, K. A research of structural change process of Inter-city transportation service network
14:45 2010-O-04 PDF
鴫原亮介(M2) ・奥村 誠・大窪和明  市区町村間の健康格差に関する統計分析
Ryosuke SHIGIHARA, Makoto OKUMURA ,Kazuaki OKUBO
Statistical Analysis for Health Difference Between Municipalities
15:00 2010-O-05 PDF
高木優也(鹿野研M1)・鹿野秀一  伊豆沼におけるハス・ヨシ群落の食物網への影響
Yuya TAKAGI and Shuichi SHIKANO Effects of emergent plants (lotus, common reed) on the food web in Lake Izunuma
15:15 2010-O-06 PDF
ガンバット,エルデネサイハン(石渡研, D1)モンゴル中西部ハンガイ地域の火成作用
Ganbat, Erdenesaikhan(Ishiwatari Lab., D1)Magmatism in Hangay area, West-central Mongolia
15:30 2010-O-07 PDF
朝山慎一郎(明日香・石井研,D1)日本におけるIPCCに関する新聞報道のフレーム分析
 Shin'ichiro Asayama (Asuka and Ishii Lab., D1) Framing analysis of Japanese major newspapers' reporting on the IPCC
15:45 2010-O-08 PDF
草野駿一(D1)・渡邉 学・佐藤源之
偏波SARデータ解析における方位角依存性をもつ観測対象に用いる三成分分解法の提案
Shunichi Kusano (D1), Manabu Watanabe and Motoyoshi Sato
Proposal of the three-component decomposition applied to azimuth inclined objects for polarimetric SAR data analysis
---
ポスター発表 Poster Presentations 16:20-17:20 (17:20 - 懇親会)
(17:20- Get-Together Meeting with drinks and snacks)
東北アジア研究センター4階大会議室 (436)
No. 436 Meeting Room of CNEAS (4th floor).
【石渡研究室】
2010-P-01 PDF
デスタ,ミンヤハル テフェリ (石渡研,M1) エチオピア北部,南ティグレーのアディシホ地域における応用地質,地すべり評価及びその減災施策について
Desta, Minyahl Teferi (Ishiwatari Lab., M1)
Engineering geology and landslide assessment and its mitigation measures in Adishiho area, Southern Tigray, Northern Ethiopia
2010-P-02 PDF
広井良美(石渡研, M1) ・宮本 毅 十和田火山の平安時代噴火
Hiroi, Yoshimi (M1) and Miyamoto, Tsuyoshi: The study of eruptive sequence of Heian eruption in Towada volcano
2010-P-03 PDF
伊集院 勇 (M1)・石渡 明  山形瀬見・最上地域のドレライト岩床群
 Ijuin, Isamu (M1) and Ishiwatari, Akira: Dolerite sheets in the Semi-Mogami area, Yamagata Prefecture
2010-P-04 PDF
町田怜史(M1)・石渡 明  陸羽4県県境地域の阿武隈帯および北上帯変成岩
Machida, Satoshi (M1) and Ishiwatari, Akira: Metamorphic rocks in the central part of NE Honshu Japan: tracing the boundary between the Abukuma belt and Kitakami belt
2010-P-05 PDF
佐藤 景(M1)・石渡 明 宮城県北部・岩手県南部の石越安山岩:大規模な中期中新世の溶岩流
Sato, Kei (M1) and Ishiwatari, Akira: Ishikoshi Andesite in northern Miyagi Prefecture and southern Iwate Prefecture: large-scale Middle Miocene lava flows
2010-P-06 PDF
寺本拓摩(M1)・石渡 明 仙台市西部に産する後期中新世火山岩の岩石学的研究
Teramoto, Takuma (M1) and Ishiwatari, Akira: Petrology and geology of Late Miocene volcanic rock in western Sendai City
【栗林研究室】
2010-P-07 PDF
オヨンガ(M1) 環境科学研究科M1 『満洲実録』のモンゴル語の研究
Uyangga(M1) Study of Mongolian Language of the "Man-chou shih-lu
(満洲實録)"
【奥村研究室】
2010-P-08 PDF
河本憲 (M1)・奥村 誠 地球温暖化がシベリア冬道路に及ぼす影響
Ken KAWAMOTO (M1), Makoto OKUMURA
The effects of global warming to the winter road in Siberia
2010-P-09 PDF
西村 大(M1)・奥村 誠・大窪和明 労働市場をめぐる地域間格差 〜都市間高速ネットワークがもたらす影響〜
Dai NISHIMURA (M1), Makoto OKUMURA and Kazuaki OKUBO
Regional disparity of job opportunities ---Influence of high speed city network---
2010-P-10 PDF
平聖也(M1)・大窪和明・奥村 誠 ネットワークにおける企業の競争・協調行動
Seiya TAIRA, Kazuaki OKUBO and Makoto OKUMURA
Cooperation among competitors in network
【佐藤研究室】
2010-P-11 PDF
ハミス カペェル・アリ マンスレ(D)・佐藤源之
Khamis Kabeel Ali Mansour (D) and Motoyuki Sato
Forward modeling for characterizing rock fracture properties by using electromagnetic Finite Difference Time Domain method
2010-P-12 PDF
松本正芳(D2)・佐藤源之
地上設置型SARによる建物の偏波散乱過程の解析
Masayoshi MATSUMOTO, Motoyuki SATO
Polarimetric Calibration of Ground-Based SAR
2010-P-13 PDF
アハメド・ガベル(D)・佐藤源之
 Ahmed Gaber (D) and Motoyuki Sato
Textural and Compositional Characterization of Wadi Deposits, Using Optical and Radar Remote Sensing
2010-P-14 PDF
陳 思偉(チェン・シーウェイ, D)・佐藤源之
Chen Siwei (D), Motoyuki Sato: PolInSAR Complex Coherence Estimation Based on Covariance Matrix Similarity Test
2010-P-15 PDF
劉 海(リウ・ハイ, D1)・佐藤源之
Hai LIU (D1) and Motoyuki SATO
UWB measurement of dielectric permittivity of lossy medium
2010-P-16 PDF
金東勲(キム・ドンフン, D2)・佐藤源之
水圧破砕による未固結砂内の流体運動の地中レーダ観測
Dong-Hun Kim (D2) and Motoyuki Sato
GPR Monitoring of Fracture Extension induced by hydraulic fracturing
【瀬川研究室】
2010-P-17 PDF
環境社会人類学研究室全員  環境社会人類学研究室のフィールド
Social Anthropology Lab.  Visual Introduction of our Field Sites
【鹿野研究室】
2010-P-18 PDF
村岡歩(D3)・鹿野秀一 
汽水性潟湖における底質環境と硫酸還元細菌の群集構造との関係
 Ayumi MURAOKA and Shuichi SHIKANO
 Relationships between the sedimental environment and sulfate-reducing bacterial community structure in brackish lagoons.
2010-P-19 PDF
七尾友里瑛(鹿野研,B4) ため池における食物網の安定同位体比解析
 Yurie Nanao(B4) Stable isotope analysis of food chain in reservoir
2010-P-20 PDF
羽田敏博(B4)・鹿野秀一  東京湾底質の微生物群集解析
 Toshihiro HANEDA and Shuichi SHIKANO
Analysis of microbial communities in sediments of Tokyo bay
---
2010年10月18日作成,2010年10月18日日更新